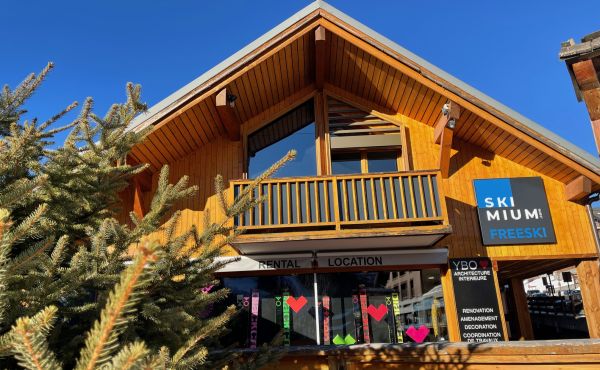 SKISHOP - FREESKI - MERIBEL
FREESKI - MERIBEL - Shop
What makes us different? We all love what we do! We're just like you, skiers and boarders who love the mountain and the mountain lifestyle. Because we live and work on the mountain, we know more than anyone else about the current conditions and how the equipment performs, so we can give you the best advice on the ground and use the feedback from the mountain to fine tune your kit.
RENTAL SPECIALIST We specialize in renting the latest top quality equipment. Fitting and servicing is performed by well-trained individuals in order to get the most accurate and effective equipment correctly sized for each person. Each year new equipment is available with a wide range of different styles and models at every level. It is also possible to change equipment during your stay in order to test the latest new arrivals in something different to what you're used to if the desire emerges.
INTERNATIONAL WELCOME
Our staff are knowledgeable, experienced, professional and friendly and are a mix of French and English native speakers. All this means we offer you a level of service which is way out there above anything else anywhere in Meribel.
BOUTIQUE
The retail shop propose a wide range of ski clothing for your next adventure, including ski jackets, ski trousers, gloves, socks, hats, helmets etc…
Our brands : The North Face ; Peak Performance ; Norrona ; Scott ; Barts ; GoPro ; Hestra; Avalanche; Smith are offering you the highest level of comfort, performance and protection for both clothes and accessories.
FREESKI Meribel Store has become a store renowned for its quality of products and service; which continue to improve with and during each season.